Power Nails: The Best Nail Designs for Women in Business
Power nails – you've heard the phrase and may have seen it in action, but what do power nails mean? In short, they are statement-making nail designs that project strength and confidence while promoting self-care. Whether in a professional or personal context, these manicures add an extra layer of style to an already trendy look. For women who juggle important business operations while running their own lives and families, these powerful nails give them a needed boost of creativity during the day – something tangible to take pride in. In this blog post, we'll be exploring some of the best power nail designs out there and how each one can help any busy woman stand out from her peers without compromising her classic sense of style!
Professional nail designs for the working woman
A professional look that stands out without being overly dramatic can be achieved easily with careful styling. For a natural mani-pedi, opt for neutral shades in classic shapes and pair them with a simple French manicure design. For those who love more colorful looks, try combining light pink hues with pastel blues or adding small accents of glitter for an extra special touch. So many options are available to make your nails stand out in the office.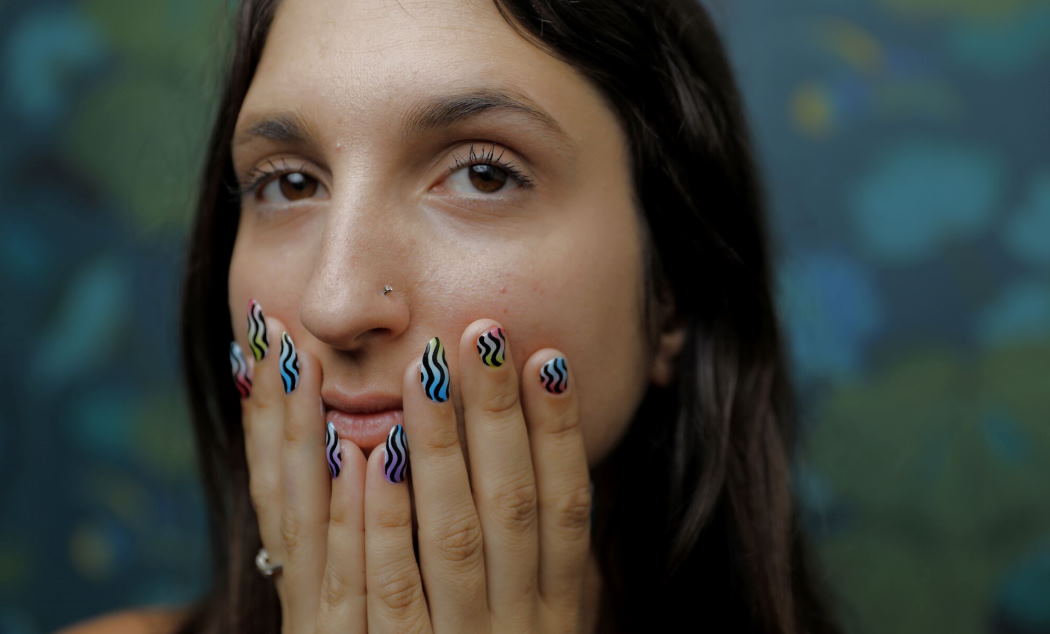 For something bolder, add embellishments like rhinestones, decals, and studs to create unique nail art designs suitable for the workplace. You can get creative and incorporate your company's logo or other meaningful symbols into your design. A simple and subtle animal print look is also a great way to make a statement without going overboard.
No matter your professional nail design, the most important thing to remember is to keep it neat and clean for the best effect. Also, ensure your nails are properly prepped and shaped before applying any polish or decorations, so they look their best all day long. With these tips in mind, you can find the perfect professional nail design for your office style!
Nail designs for the modern businesswoman
From French manicures to geometric designs, these chic options are perfect for the office or an evening out. Nail art is also great for expressing your creative side while looking professional. Whether you prefer subtle nail art or bold colors, plenty of styles will fit your personal aesthetic.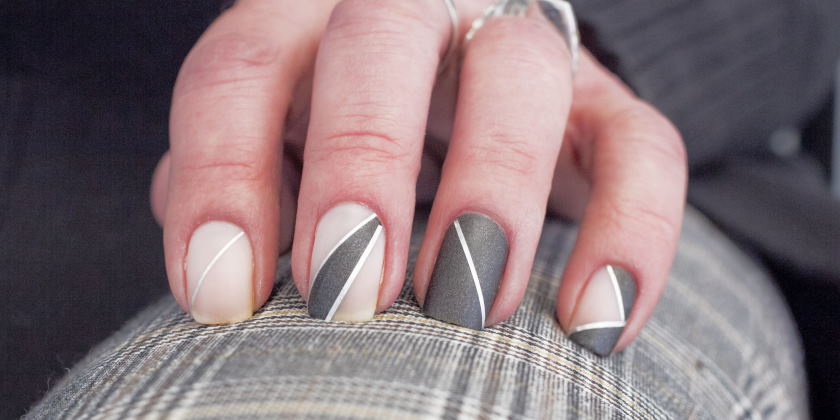 For the minimalistic businesswoman, opt for a French manicure with clean lines and classic colors. This timeless look speaks volumes without being too flashy. For a more modern twist on this classic design, choose a matte finish in muted shades such as grey or nude. You can also add simple embellishments, such as small rhinestones for an extra dose of glamour.
If you're looking for a bolder style, there are endless possibilities when it comes to nail art. Geometric designs such as chevrons and stripes are great options for the modern businesswoman. Choose different colors in coordinating shades to create a unique look. You can also incorporate negative space into your design by leaving parts of the nail unpainted or adding additional details with glitter and metallic polishes.
No matter what your style may be, there is a perfect manicure out there for you. With so many options available, you'll surely find one that speaks to your individual aesthetic while still looking professional and chic. In addition, nail art is easy to express yourself without going over the top. So go ahead, show your creative side while still looking professional! It's a win-win.