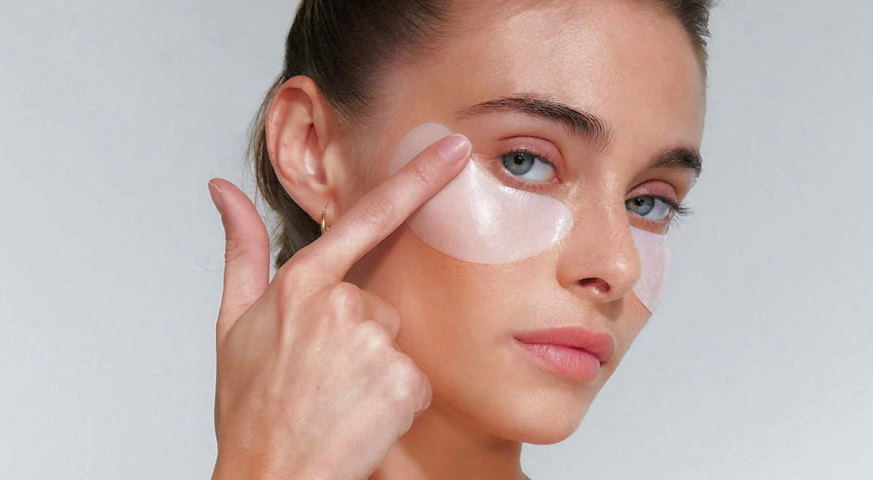 Three Easy and Effective Homemade Eye Masks for Glowing Skin
Dark circles and puffiness around the eyes can detract from your overall complexion, but these issues don't have to lead to a visibly tired look! Instead, you can take steps towards brighter-looking skin by incorporating just a few simple ingredients into DIY eye masks that you can make right in your home. This blog post explores three unique homemade eye masks that are easy to prepare and deliver proven results for each use for younger-looking and well-hydrated under-eye areas. Then, read on for powerful tips on reducing dark circles, puffiness, and wrinkles using natural ingredients like avocado extract, green tea powder and honey.
Get rid of dark circles with these natural homemade eye masks
Dark circles can be an unsightly reminder of too many late nights or long days that take their toll on your eyes. Fortunately, you can make several natural homemade eye masks to reduce the appearance of dark circles.
One effective remedy is to mix equal parts lemon juice and frozen yogurt into a paste. Then, apply the paste directly under your eyes and leave it for about ten minutes before rinsing with cool water. Lemon juice is known for its lightening properties, and frozen yogurt helps hydrate and soothe the skin around your eyes.
Another great option is to mash up some cucumber slices in a food processor until they reach a smooth consistency. Then, apply them to two cotton rounds gently on your eyes. Leave them on for around fifteen minutes before rinsing off with cool water. This helps reduce puffiness and dark circles because cucumbers are rich in antioxidants and Vitamin C that help lighten the skin.
Finally, you can blend a few tablespoons of rolled oats with a tablespoon of honey until it becomes a thick paste. Apply this mixture under your eyes and leave it on for about twenty minutes before washing it off with lukewarm water. Oats contain anti-inflammatory properties that brighten the area around your eyes, and honey has plenty of moisturizing benefits.
Using any of these natural homemade eye masks can diminish the appearance of dark circles while also nourishing and caring for your delicate skin. So try them out and enjoy the benefits of brighter, more youthful eyes!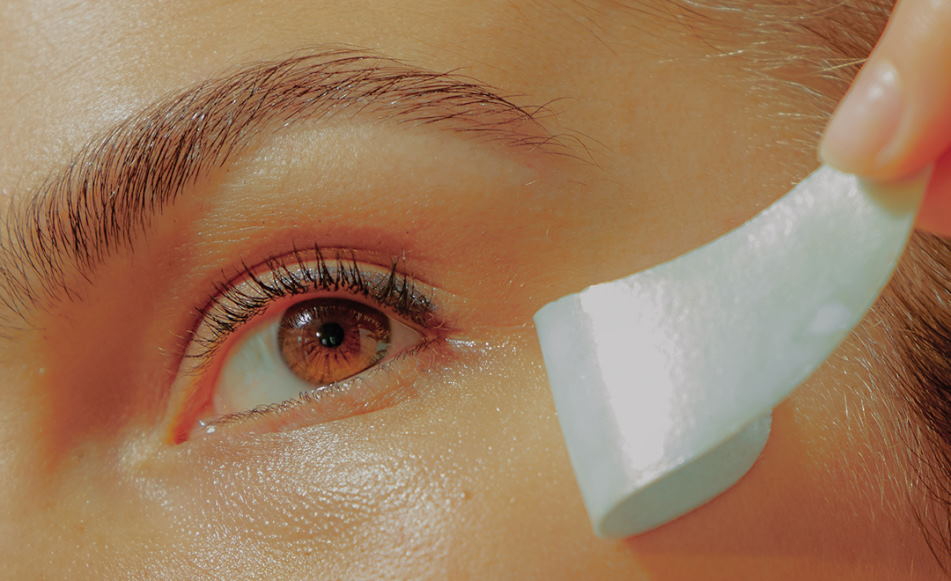 How to make an eye patch mask at home
If you want to get glowing skin without breaking the bank, homemade eye masks are a great way to make it happen! DIY masks are easy and affordable, plus they provide lots of natural ingredients that can help nourish your delicate skin around the eyes. Here are some recipes you can use to make your own eye masks at home:
Coconut Oil Eye Mask: Coconut oil is known for its hydration-boosting power and anti-aging benefits. To make an all-natural eye mask with coconut oil, mix 2 tablespoons of melted coconut oil with 1 teaspoon of honey and ½ teaspoon of coffee grounds. Apply this mixture beneath your eyes in gentle circular motions for 10 minutes before rinsing off with cool water.
Avocado Eye Mask: Avocados are packed with essential fatty acids and vitamins that can reduce swelling, boost hydration and help keep your eyes looking youthful. To make a homemade avocado mask, mash one ripe avocado until it's a smooth paste. Apply the mixture to clean skin around the eyes and leave it on for 10 minutes before rinsing with warm water.
Egg White Eye Mask: Egg whites are known to be great at reducing puffiness, brightening dark circles and lightening age spots. To make an egg white eye mask, separate two egg whites from the yolks then whip them until they form peaks. Gently apply the frothy mixture under your eyes using a brush and leave on for 15 minutes before rinsing with cool water.
These homemade eye masks will help you get glowing skin in no time! Try one out today to see what it can do for you. Have fun experimenting with different ingredients and enjoy the results!