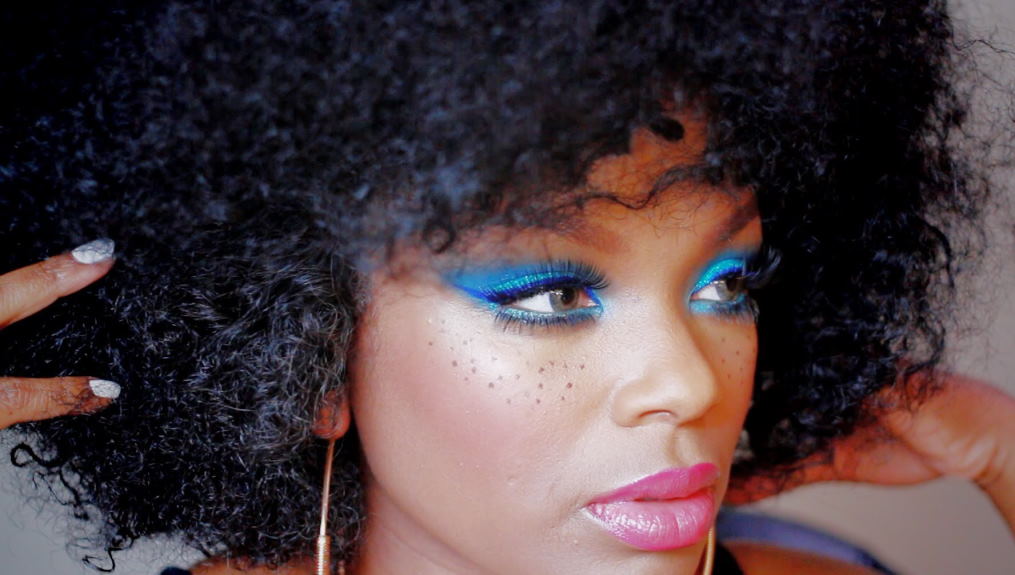 Disco Fever: How to Get the Perfect Makeup Look for a Night Out
Are you ready to get down and dance the night away? There's nothing like going out with your friends, dressed to the nines in glamorous makeup inspired by a classic disco party. With good tunes and colorful sparkles, disco nights are always memorable. But before you hit the club, it's important to take some time to get your makeup just right — we have all seen what bad '70s fashion can do! This blog post will show you how to create the perfect 1970s-inspired look for your next night on the town. Whether you need dazzling eye shadows or advice on which lipstick is best for dancing until dawn, our tips will help you transform into a glam disco queen in no time! Start practicing now so that when "Staying Alive" comes through those speakers at midnight, everyone will be talking about your glittering radiance!
How to create a glittering disco-inspired makeup look?
To create a glittering disco-inspired makeup look, apply a shimmery eyeshadow in a light shade all over your lids. Next, use a darker hue of the same color to line your upper and lower lash lines. Finally, add loose glitter along the lash lines or around the eyes for extra sparkle. Finish off this eye look with several coats of volumizing mascara.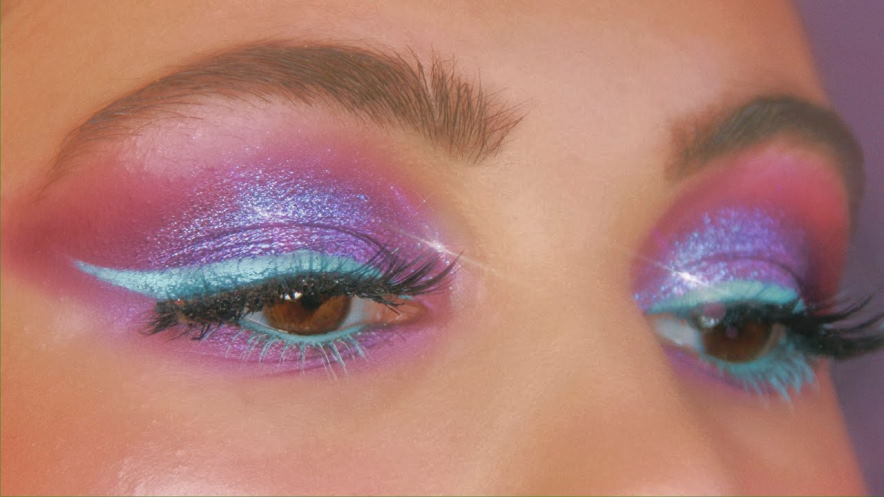 Choose a shimmery lipstick or gloss in a pink, peach, or bronze hue for your lips. Alternatively, you can opt for a metallic liquid lip color for more impactful shine. Finally, complete your disco look with a highlighter on the highest points of your face, such as cheekbones and brow bones. Then, brush some glitter or shimmer powder along your cheekbones, temples, and cupid's bow to take your look to the next level. With this vibrant, glowing makeup look, you will be ready to dance the night away like it's 1977!
Get the ultimate party look with these disco-inspired makeup tips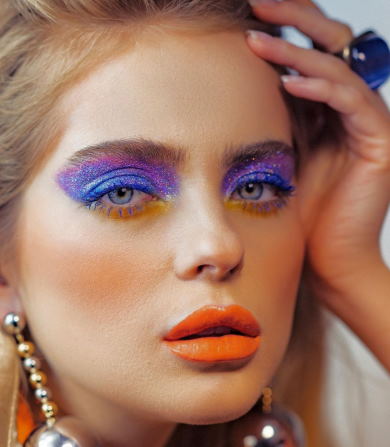 Start by prepping your skin with a primer and moisturizer. This will ensure that your makeup lasts all night long. Create an intense smoky eye look with black eyeshadow and liquid liner, then add some glitter for sparkle. You can also use false lashes to give you a dramatic effect. For the cheeks, use blush or bronzer to enhance your cheekbones. Finish off the look with bold lipstick in a vibrant color like fuchsia or red. Finally, set everything with setting spray to ensure it stays in place! With these tips, you can create a party-perfect look that's sure to turn heads on the dance floor.
Now it's time to upgrade your hairstyle too! A voluminous blowout will make you look glamorous, while a sleek updo can keep your strands off your face. You can also add some sparkle with clip-in extensions or beads for a fun and fashionable look. Remember to use hairspray to keep everything in place!
Now that you have the perfect makeup and hairstyle for the party, it's time to find an outfit that will get you noticed on the dance floor! First, choose something bright and bold like a sequined mini dress or metallic jumpsuit. Then, add accessories, such as dangling earrings or statement necklace, for extra glamour. With these tips, you'll be ready to go out and enjoy the night in style!
That's it! You're ready to go out and show off your disco-inspired look. Have fun, stay safe and enjoy the night!